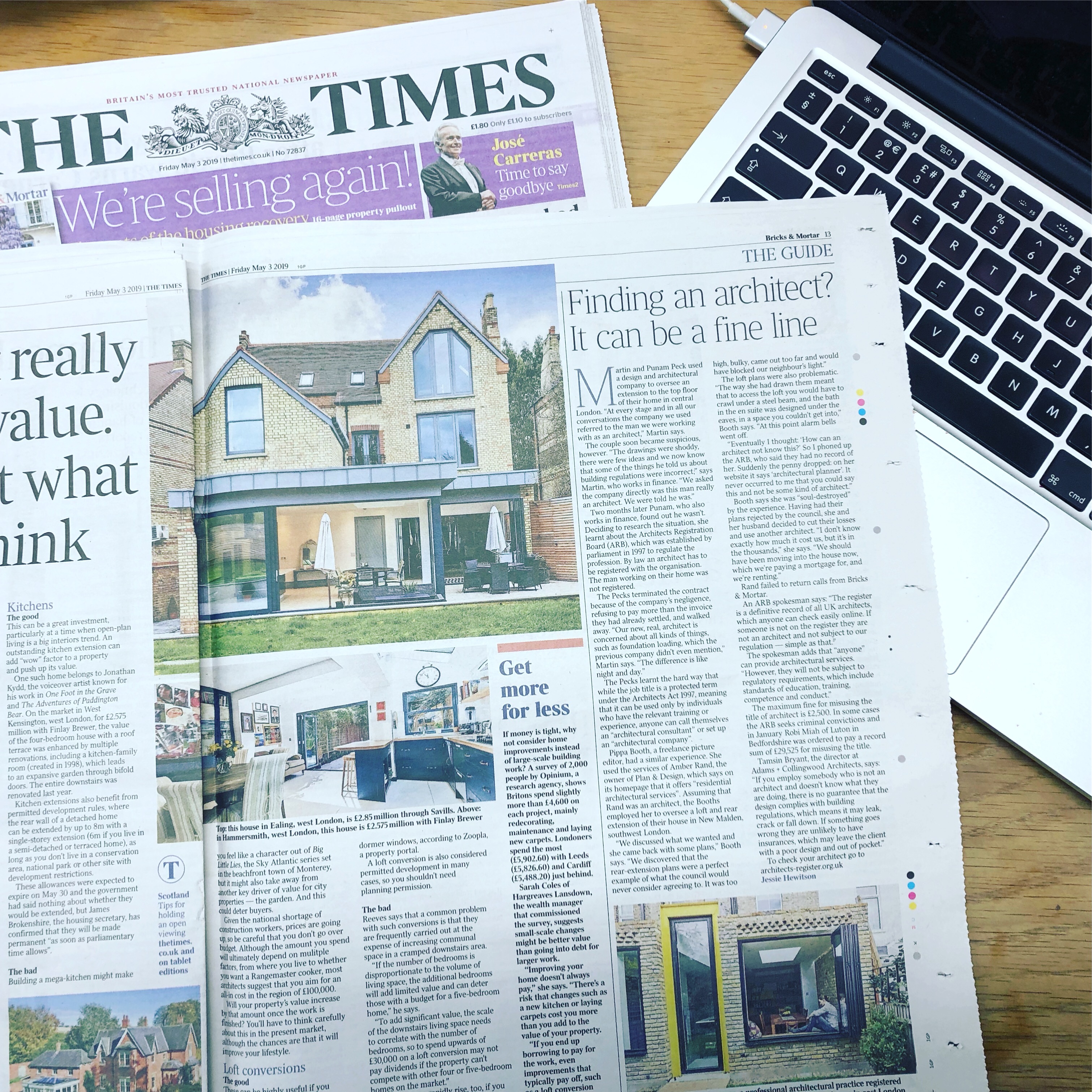 Our director Tamsin Bryant was approached by The Times 'Bricks and Mortar' Magazine for a feature raising awareness of the mis-use of the title Architect, and highlights concerns with businesses that purposefully mislead clients into thinking they are using an architect when in fact they are not.
Tamsin's quote from the article: "If you employ somebody who is not an architect and doesn't know what they are doing, there is no guarantee that the design complies with building regulations, which means it may leak, crack or fall down. If something goes wrong they are unlikely to have insurances, which may leave the client with a poor design and out of pocket."
Click here to read the full article in The Times online, May 3rd 2019 (paywall)
To check your architect, go to architects-register.org.uk
If you would like to speak to our team about your architecture project, please get in touch.