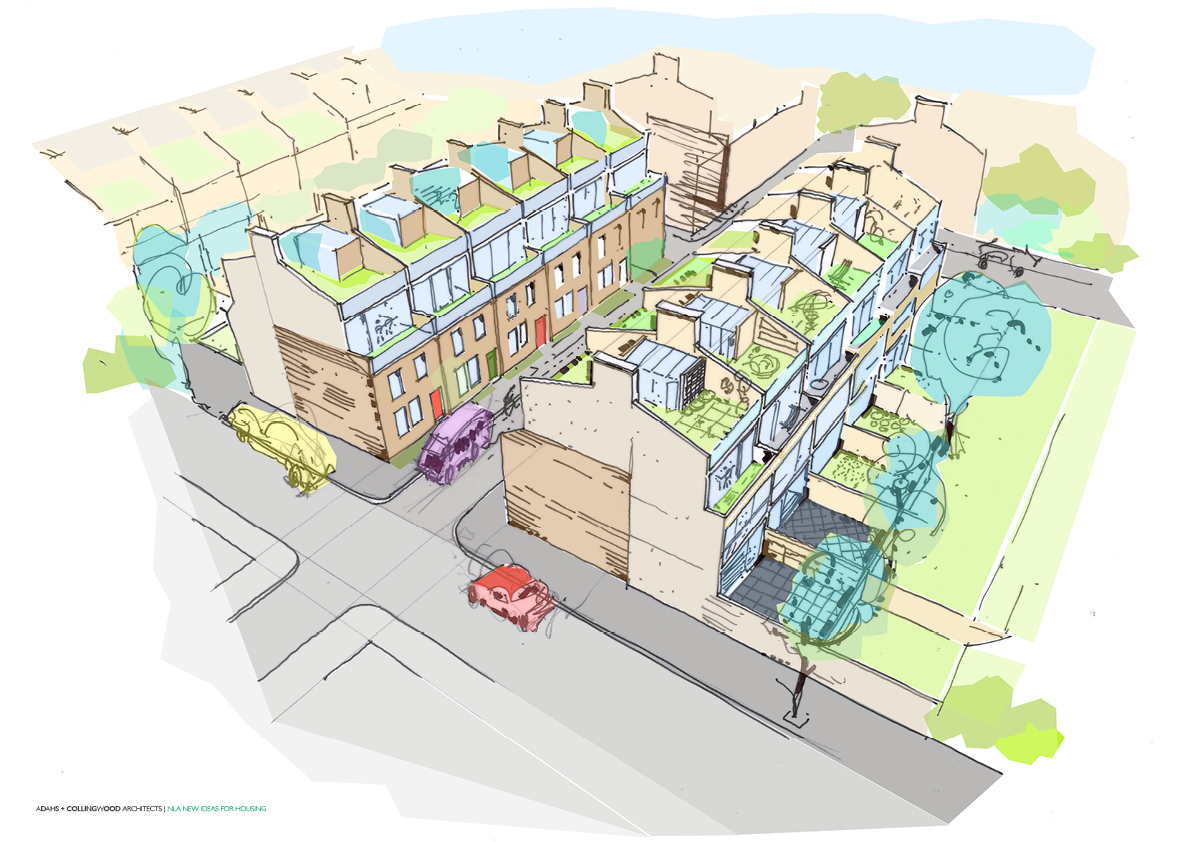 Our Terrace Upcycle concept takes one of our most valuable assets – the terraced house – and with a simple set of design rules, upcycles it to create two homes in place of one.
On the surface this may not appear to be a particularly revolutionary concept, but our proposal is far more radical than a simple house extension. When rolled out across a street it becomes a cost-effective, highly sustainable solution to London and the UK's current housing crisis, whilst also protecting and reviving a traditional London housing typology.
Download the full report here: Terrace Upcycle – a sustainable solution to the housing crisis.
Following successful completion of a prototype terrace upcycle project at Temperley Road, we are pleased to launch this report with full details of our conceptual design proposal and research.
If you would like to discuss our concept in more detail, please get in touch.