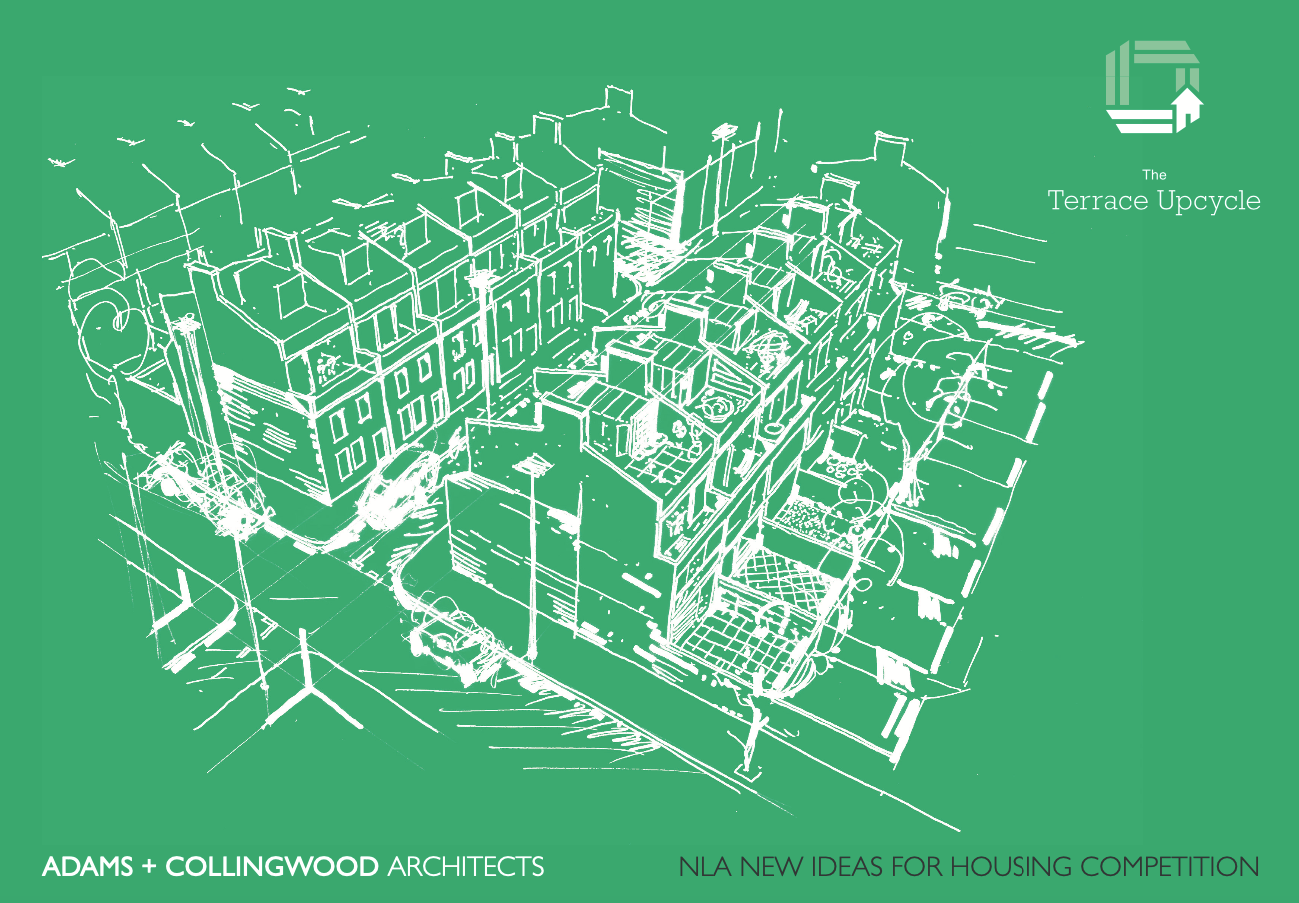 Encouraged by the AJ article  on the 15th February 2021 written by Will Hurst (here), Adams + Collingwood Director Tamsin Bryant wanted to share her thoughts on the Green Party's petition to cut VAT on refurbishment construction projects. 
A petition on the Downing Street website calls on the government to effectively remove VAT on refurbishment projects – which would have been impossible while the UK was within the EU – and raise VAT on non-Passivhaus new-build construction to 20 per cent.
Despite the governments efforts to encourage "Green Energy Deals" we are yet to find clients who actually qualify for the schemes, which is frustrating as at Adams+Collingwood Architects we have a conscious fabric first approach: which looks to reduce overall energy consumption with thermal efficiency, well before we start to upgrade the source of energy type. Unfortunately the current VAT zero rating for new builds means that the feasibility of the knock down and start again model looks more attractive that the re-cycle option. 
Adams+Collingwood fully support the new build VAT suggestion and welcome the opportunity for this to be reduced if they met certain energy performance criteria. Adams+Collingwood Architects have recently completed three new build houses all with unique energy performance solutions involving a variety of renewable energy from air source, ground sources and PV panels to suit the house type and site location. 
The firm have successfully steered a handful of new build projects through the zero VAT benefits of new builds. Two of these projects were mid-terrace houses which were knocked down and re-built with a vastly improved energy efficient performance.  Both of these projects were heavily influenced by the VAT savings on the new build in comparison to 20%VAT for a refurbishment. 
Born from their experience of refurbishing Londons housing stock for over 3 decades, Adams+Collingwood have set their sights on a the treasured London terrace house to become the pinacle of low energy housing. The reduced VAT on refurbishments would make their terrace up-cycle projects affordable.  Using a simple set of design rules, the Terrace Upcycle strategy has the flexibility to add 50% onto our terrace houses with the focus on developing more homes as sustainably as possible.
Adams+Collingwood have coined the term "Terrace Upcycle" and their prototype is on Temperley Road in Clapham, London. The homeowners had outgrown their two-up-two-down Victorian terrace but didn't want to move. As such, the Adams+Collingwood team worked with them to find the most cost-effective solution. They created a highly energy efficient and spacious family home that retained the familiar features of the traditional terraced home while generating 50% more space. To help the family take advantage of VAT savings, Adams+Collingwood opted to demolish and rebuild, rather than refurbish and extend, resulting in savings of over £100,000. 
If the shift in zero VAT went towards a refurbishment of a house rather than a new build we have no doubt that the refurbishment option would become more attractive in this instance and many others. 
 "Lack of investment by successive governments has contributed to the worsening of the UK housing crisis over many decades. We can reasonably expect that this lack of investment will continue, so the Adams+Collingwood team set about developing a concept that was cost-effective and sustainable, as well as easy to apply to a wide variety of homes."
Tamsin Bryant, Adams+Collingwood Architects
To find out more about our Terrace Upcycle scheme you can download the full report here: Terrace Upcycle – a sustainable solution to the housing crisis.
If you would like to discuss our concept in more detail, please get in touch.