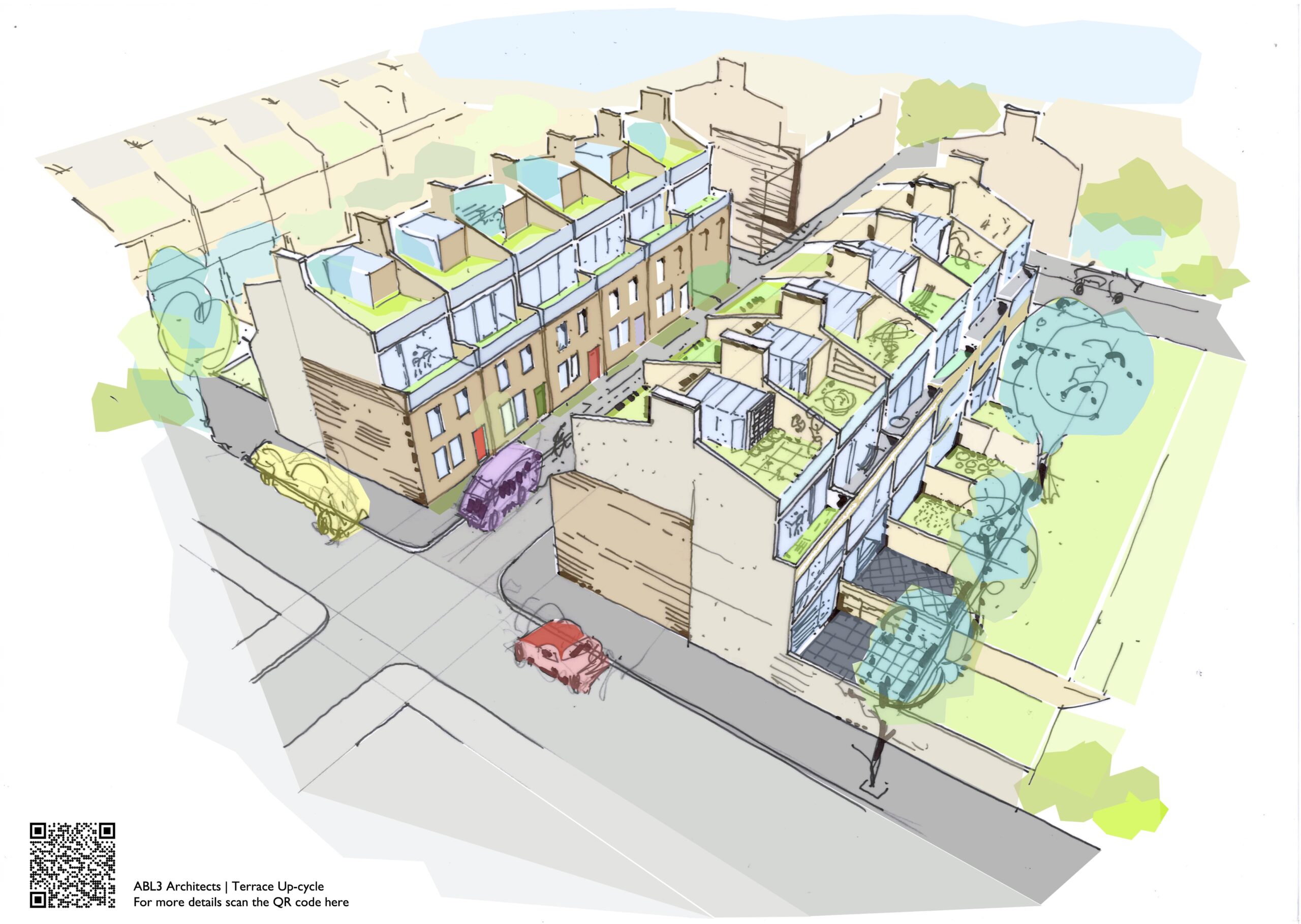 The Levelling Up and Regeneration Bill was introduced to parliament last week. It sets out numerous reforms to the planning system. The Bill has also put forward brand new proposals for a street votes system. This could offer a community-led route to increased suburban densification. Collectively residents would propose extensions to properties at whole- or part-street level.
Strict design rules would be drawn up in the form of a hyper-local design guide and then proposals would be put to a referendum of residents. If accepted by a clear majority, residents would gain the collective right to develop within the design guidelines. They could add floors, extend and use more of their plots, for example, or propose new developments.
Rob Adams, Director at ABL3 Architects, has lead round table debates on their award wining "Terrace Upcycle' which creates 50% more dwelling units to each and every terraced house. Giving householders a vested interest in development was seen as key to overcoming resistance to change.