Hot on the heels of our AYA Small Projects Awards shortlisting, we were pleased to read this positive feature on one of our latest small projects, Salcombe Gin Distillery. 
In case you can't pick up a copy locally, you can read a PDF of the full article in the February edition of Devon Life magazine here: Lessons in Gin.
Find out more about Adams + Collingwood Architects design and delivery of Salcombe Gin Distillery here.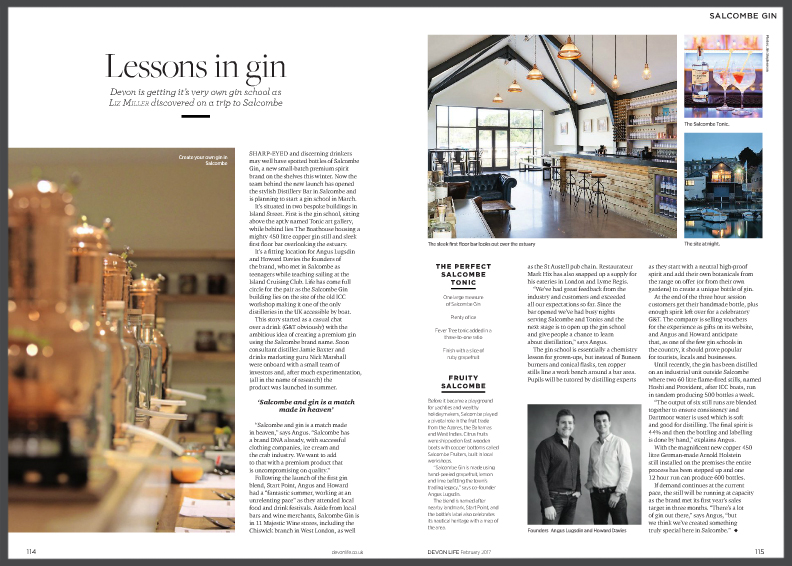 Visit the Devon Life magazine website here.