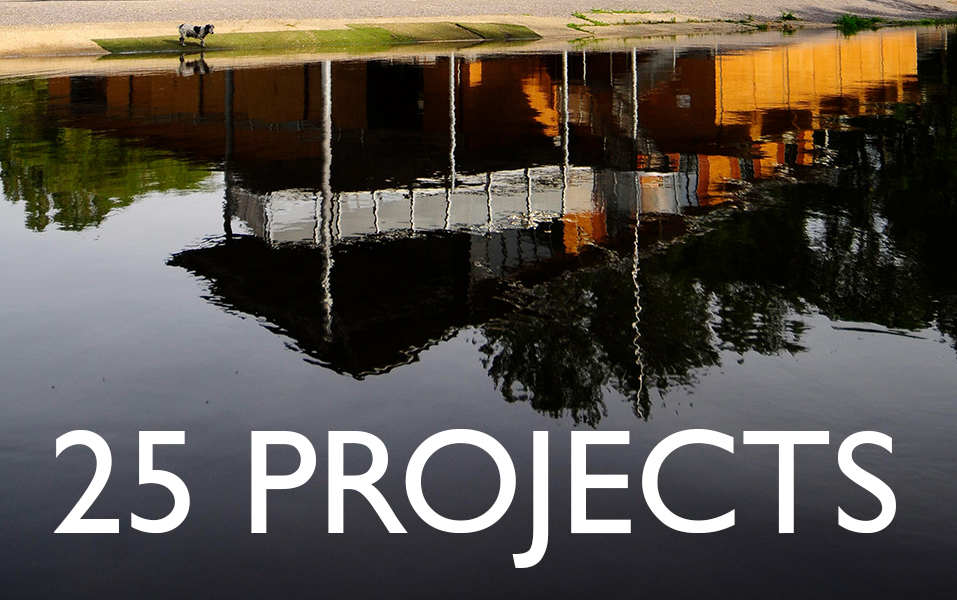 In 2017 Robert and Tamsin celebrated 25 years of Adams+Collingwood Architects and began work on a publication to commemorate this significant milestone. In their new book, 25 Projects, they have gathered together a collection of their most memorable projects spanning 25 years in practice; projects that have shaped the direction of their work; that stand out as unique; that they learnt from, or have a personal connection to.
You can read 25 Projects here (PDF) …we hope you enjoy it.
Excerpt from the introduction:
Adams+Collingwood Architects is a London based architectural practice, with a reputation developed over the past 25 years for designing quality, bespoke architecture that stands the test of time. The practice was founded by Robert Adams in 1992, practicing under the name Robert L Adams Architects until Robert Collingwood became a partner in 2002. Together these noted architects fostered a strong team and established the Adams+Collingwood ethos. Tamsin Bryant, Robert Adams' daughter, joined the practice as director in 2014 when Robert Collingwood retired. Her experience has brought a pragmatic new vigour to the practice. In 2017 Adams+Collingwood Architects celebrated 25 years and the practice continues to go from strength to strength under the guidance of Robert and Tamsin.
Today the project experience of our practice is not limited to one sector or building type. The wide-ranging design and delivery experience of our team is exemplified by new build, conservation and refurbishment projects. We thrive in working on one-off projects of all scales and budgets for clients who value and enjoy good design. We are particularly proud that private residential homes completed in the early days of the practice are still happy homes for their original owners. Our architecture has a timeless quality, which consistently exceeds expectations.
See highlights of our recent portfolio here.
Please get in touch to speak to our team about your architectural project.